State & U.S. Territory Coalitions
NNEDV represents the 56 state and U.S. territory coalitions against domestic violence. Domestic violence coalitions serve as state-wide and territory-wide leaders in the efforts to end domestic violence. These organizations connect local domestic violence service providers and are valuable resources for information about services, programs, legislation, and policies that support survivors of domestic violence.
If you are in danger, please contact 911, if you feel safe and comfortable doing so, or the U.S. National Domestic Violence Hotline at 1-800-799-7233, or, your local/state hotline.


Alabama Coalition Against Domestic Violence (ACADV)
Website: http://www.acadv.org/
---

Alaska Network on Domestic Violence and Sexual Assault
Website: http://www.andvsa.org/
---

American Samoa Alliance Against Domestic and Sexual Violence
Website: http://www.asalliance.co/

Arizona Coalition to End Sexual & Domestic Violence
Website: http://www.acesdv.org/
---

California Partnership to End Domestic Violence
Website: http://www.cpedv.org/


Connecticut Coalition Against Domestic Violence
Website: http://www.ctcadv.org/


Delaware Coalition Against Domestic Violence
Website: https://dcadv.org/

DC Coalition Against Domestic Violence
Website: https://www.dccadv.org/

---

Georgia Coalition Against Domestic Violence
Website: https://gcadv.org/


Guam Coalition Against Sexual Assault & Family Violence
Website: http://guamcoalition.org/
Hawaii State Coalition Against Domestic Violence
Website: https://www.hscadv.org/

Idaho Coalition Against Sexual and Domestic Violence
Website: https://www.idvsa.org/
---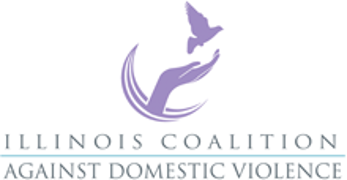 Illinois Coalition Against Domestic Violence
Website: https://www.ilcadv.org/

Indiana Coalition Against Domestic Violence
Website: http://www.icadvinc.org/

Louisiana Coalition Against Domestic Violence
Website: http://lcadv.org/
---

Maine Coalition to End Domestic Violence
Website: http://www.mcedv.org/
---

Michigan Coalition to End Domestic and Sexual Violence
Website: http://www.mcedsv.org/ 
---

Violence Free Minnesota
Website: https://www.vfmn.org/

Mississippi Coalition Against Domestic Violence
Website: https://mcadv.org/
Montana Coalition Against Domestic & Sexual Violence
Website: http://mcadsv.com/
---
Nebraska Domestic Violence Sexual Assault Coalition
Website: http://www.nebraskacoalition.org/
---

Pennsylvania Coalition Against Domestic Violence
Website: http://www.pcadv.org/